Undefeated boxing champion, Floyd Mayweather, takes on UFC legend, Conor McGregor, in the highly anticipated boxing match set to air this Sunday 27 August at 11am. The fight will take place at the sold-out T-Mobile Arena and screened across the nation – it's said to be the highest grossing and most talked-about fight of all time!
In true Canberra fashion, countless venues are opening up their doors to the enthusiastic crowds who will be watching the big clash. Local events include food, drink and entry deals, sure to please even the pickiest of punters. Here are some of our favourites for the big day, from north to south: 
Young and Frisky will be up and happening as their weekly 50 cent wings take the stage. Best for a group of fried chicken lovers, book a table with friends to lock in a spot, grab a beer and lock eyes with the screen. 
Catch all the action live on the big screens as the beer starts flowing and the bistro serves up all of your favourites. Free admission between 11am-2pm will prove this central location to be a chilled spot for north-siders and families. Lunch reservations are recommended to avoid disappointment. 
The Loft will be hosting the fight from 11am, offering an exclusive VIP package for $99 per person. Tickets includes four hours of beer and wine, and a feast of sausage rolls, pies, wings, quesadillas, fish and chips, and more! A casual package will also be on offer for $40, including a drink on arrival and some finger lickin' bar snacks.
Grease Monkey will be heating it up this Sunday with beers, burgers, boxing, and all-you-can-eat wings. They are taking bookings for groups of 6+ and the feast will be $50 per person. Gather some friends and make a booking before they fill up!
This classic pub will have free admission and a promise that the beer will be flowing. Head on down to one of the busiest spots on Lonsdale Street to get in the action and cheer for your life.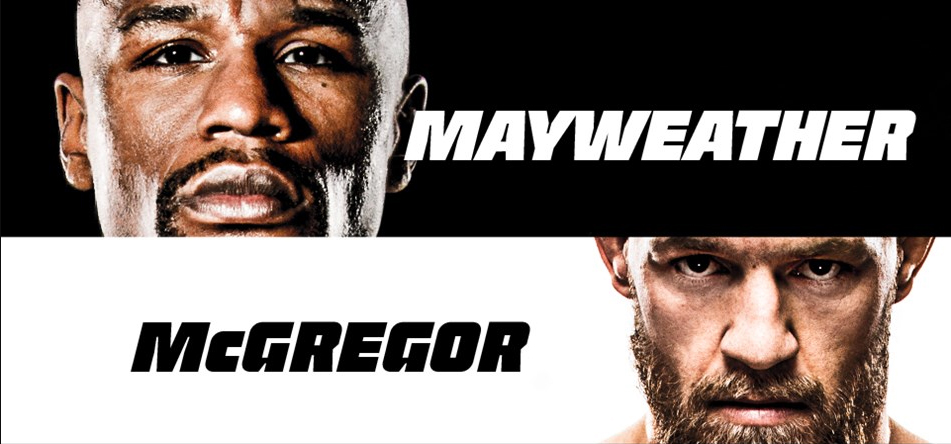 The best spot for those backing the Irish UFC star, Conor McGregor, Kingo's will be screening the action. This is set to be a lively and loud crowd, accompanied by pub food only too suited to celebrate the occasion.
The casino will be offering a special bar menu and $20 beer buckets during the fight. Doors will be opening at 12pm and it will be worth being an early bird to secure the best seats. 
Yes, that's right! Watch the fight live via satellite stream in the expansive comfort of Event Cinemas. Kicking off at 11am, the Upper Cut Package for $30 includes admission, a large drink and of course a large popcorn. The Candy Bar will also be open and general admission tickets available.
The Hellenic Club will be hosting with flair as its $80 tickets include a private function room with a huge 3x3m screen, surround sound, all-you-can-eat pizza, and all-you-can-drink beer, wine, and soft drink. This also includes a meet and greet with Ben Edwards, and a lucky door prize of signed Mayweather and McGregor memorabilia. The fight will also be shown live on the big screen in the Triton Lounge and Sports Bar with free admission. 
The Raiders club will be showing the fight from midday and are offering a number of food deals and free admission. Morsels include $7 hotdogs, $12 burgers and $10 popcorn chicken buckets.
Head to ANUs Pop Up Village to watch the fight live on the big screen this Sunday from 11 am. If you're feeling peckish, the food vans will be operational, alongside $5 MOLO larger.
Catch all the action LIVE on the big screens at your local Ainslie Group venue – get in early to get a good spot! Lunch reservation is recommended to avoid disappointment.
Head to Dickson local, Ducks Nuts and watch McGregor attempt to ruin Mayweather's undefeated boxing record.
Catch all the fight action on Sunday at Walt & Burley alongside a Sunday session in the afternoon at 3pm with live entertainment and an antipasto platter menu with a $20 bottle of wine deal.