Highchairs, bottles, safe crawling spaces, tantrums, babychinos, teething rusks, puree pouches, rice crackers, baby wipes, change tables, breastfeeding, food scraps on the floor, prams getting jammed. These are some of the fun things that mums (and dads) have to consider when venturing out of the house with a baby.
Whether it's to escape the same four walls you have been looking at for days, breathe in some fresh air that doesn't smell like sour milk, or you just feel the urge to hook your arm up to an IV drip of coffee, it's important to know that you're not alone.
Perfect for mother's groups, or just a solo trip, these places will make your daily adventure with a baby that little bit easier.
On a beautiful day you will find lots of families milling around The Knox. There are plenty of high chairs available, a change table and lots of spacious seating outside. Lucky for us, they have recently doubled their indoor seating with an extension so there's even more room to go around.
They have a kiddy corner full of toys and a chalkboard that will keep your little ones happy for a while, or if they are busting to get outside you can grab a takeaway and an amazing pastry and go for a walk around the nearby oval.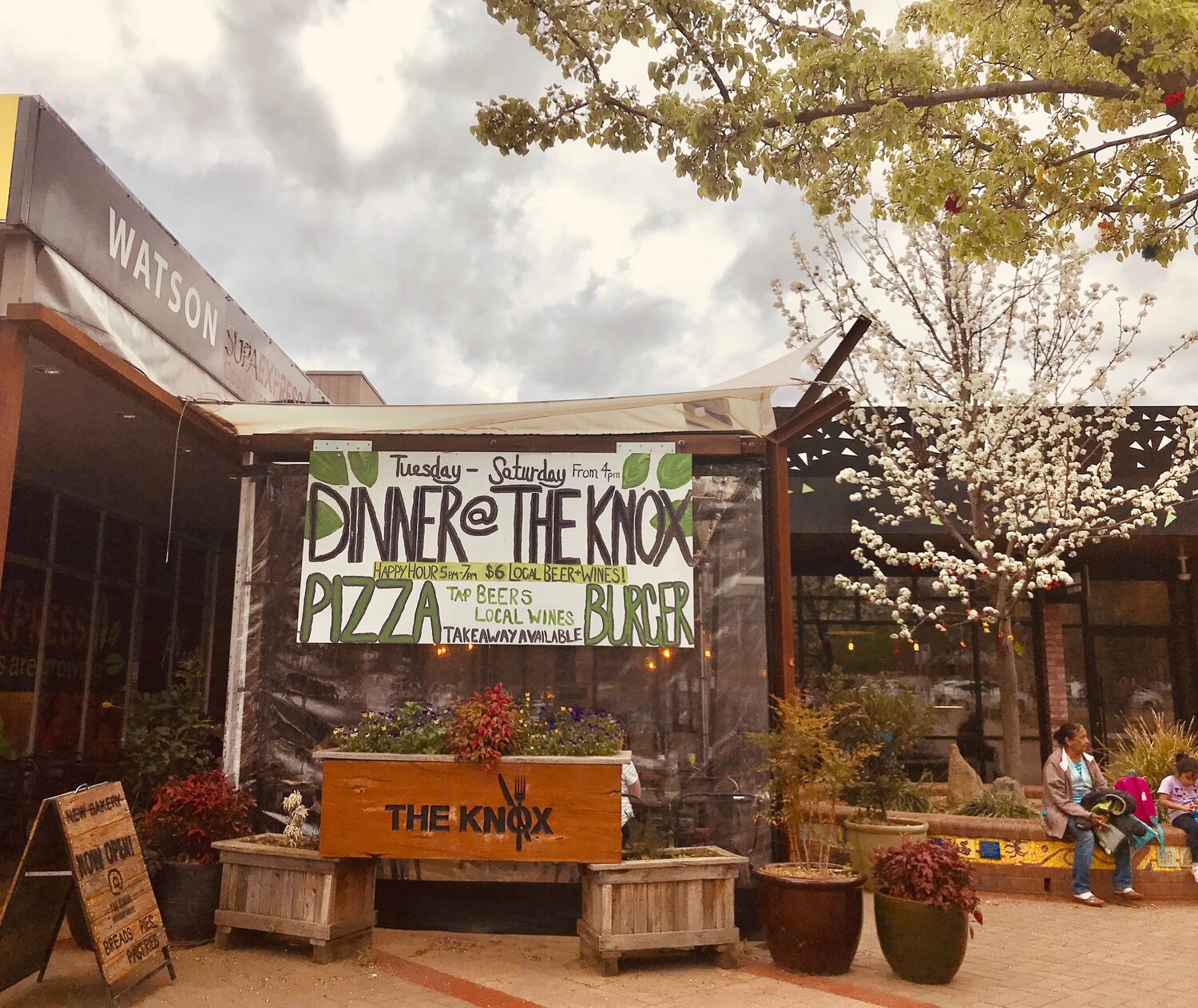 Kids corner, black board, toys and even a floral change table with spare nappies in case you've forgotten one…..we've all been there. Little Oink is a cute spot at Cook shops serving up Two Before Ten coffee.
There's a playground and oval nearby so it's the perfect spot to get your caffeine hit before soaking up the sun with your bubba on a blanket. If you're lucky enough for them to be snoozing in the pram, you can take a minute to relax out the front under the umbrellas.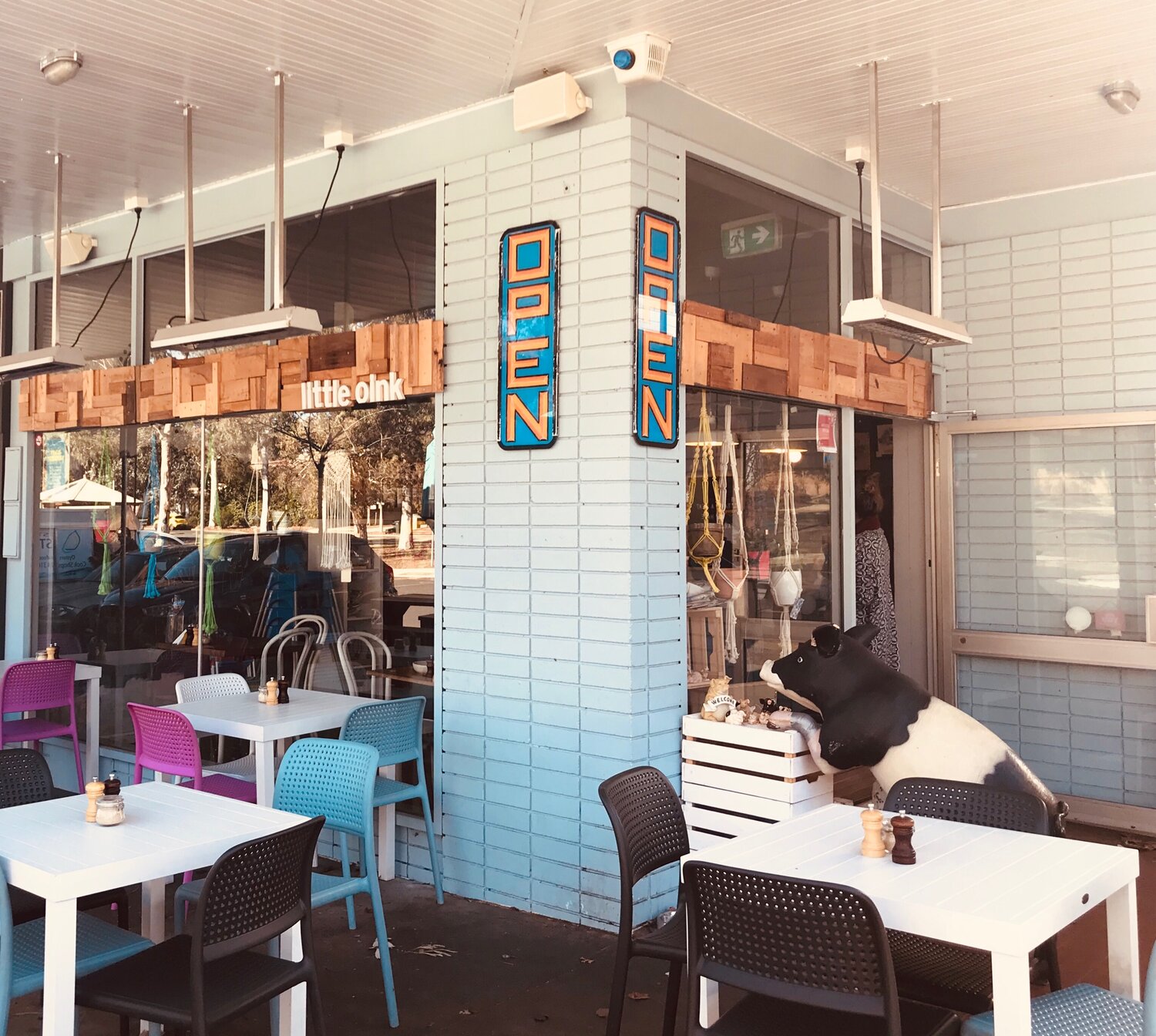 Not many people realise there is a myriad of fun activities for little ones at this iconic Australian establishment. The lovely Terrace Café has lavish sweets, simple breakfast and lunch options and plenty of beverages that will keep you caffeinated and the kids happy.
They have an entire space dedicated for dress ups and games. Located in the Museum of Australian Democracy, they have a big fuzzy felt wall, board games, a roleplay café and free craft activities in their PlayUP area everyday from 10.30am-12.30pm. This will certainly tucker them out!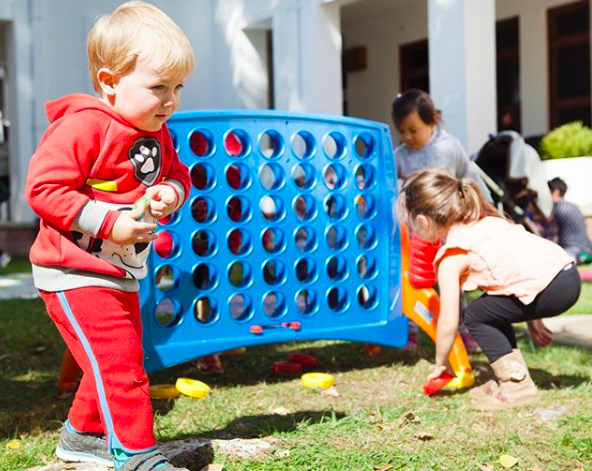 Kitchen Garden at Rodney's, Pialligo
Picturesque Pialligo. Sometimes people forget about this little pocket of heaven. Rodney's Plants Plus is an iconic nursery that has been selling amazing plants since 1974. The café was established in 1996, and is a popular meeting place for mothers groups.
The Kitchen Garden at Rodney's serves breakfast and lunch made by their executive chef Nathan Kleinig, who has worked in many well known restaurants around Canberra. They have extended the seating out into the garden where there is a children's playground and a large wooden cubby house. I even remember playing here as a child!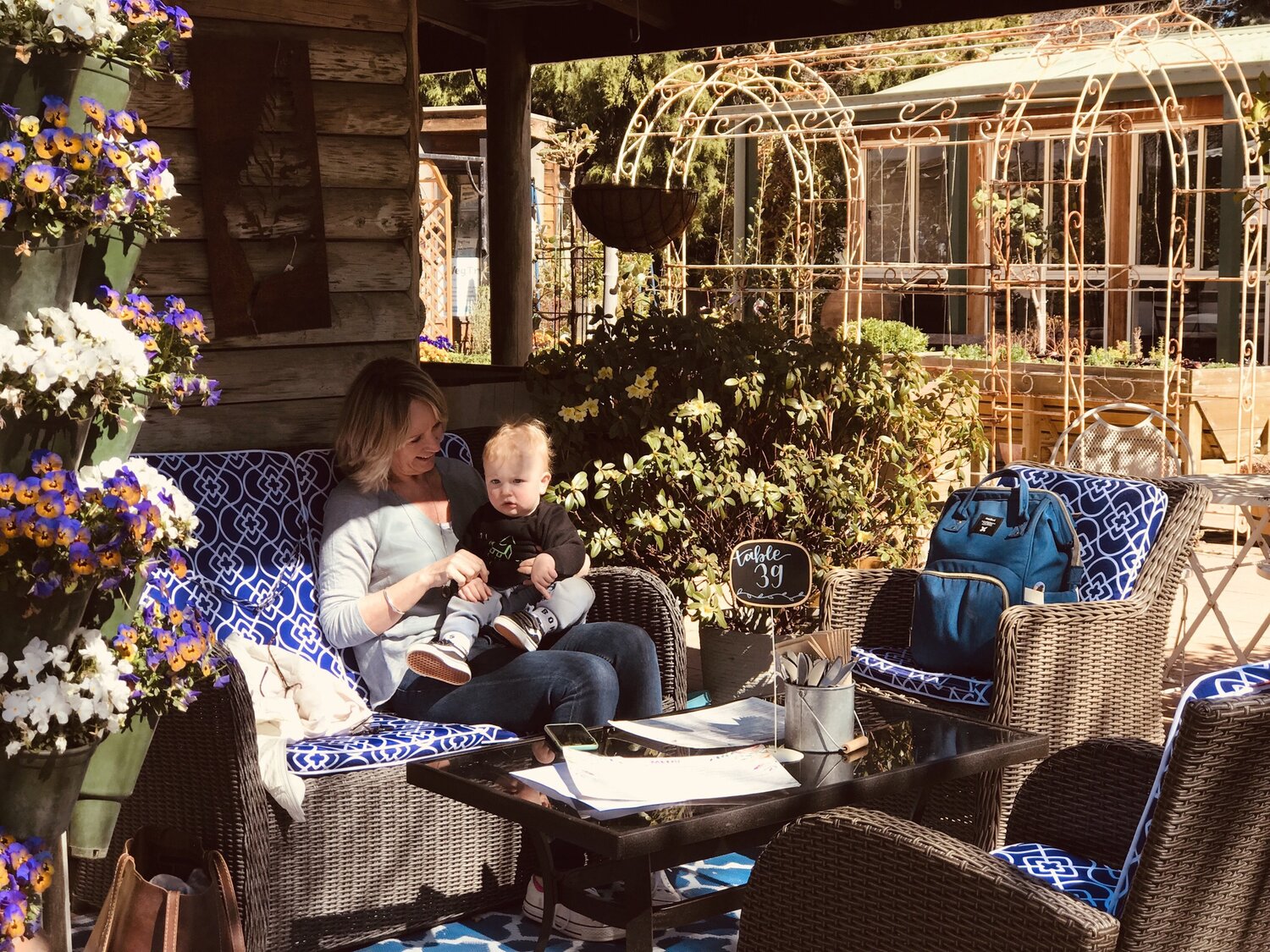 Pollen, National Botanic Gardens
This spot is perfect for a large mum's group. Tell the girls to bring a blanket each, some cheese and bickies, grab a takeaway coffee and sprawl out on one of the many lush green hills surrounded by Australian native trees and flowers.
Or if it's just you and your little one, they have highchairs and spacious seating inside or on the deck for you to enjoy a sit down breakfast or lunch – their food is just as attractive as the view!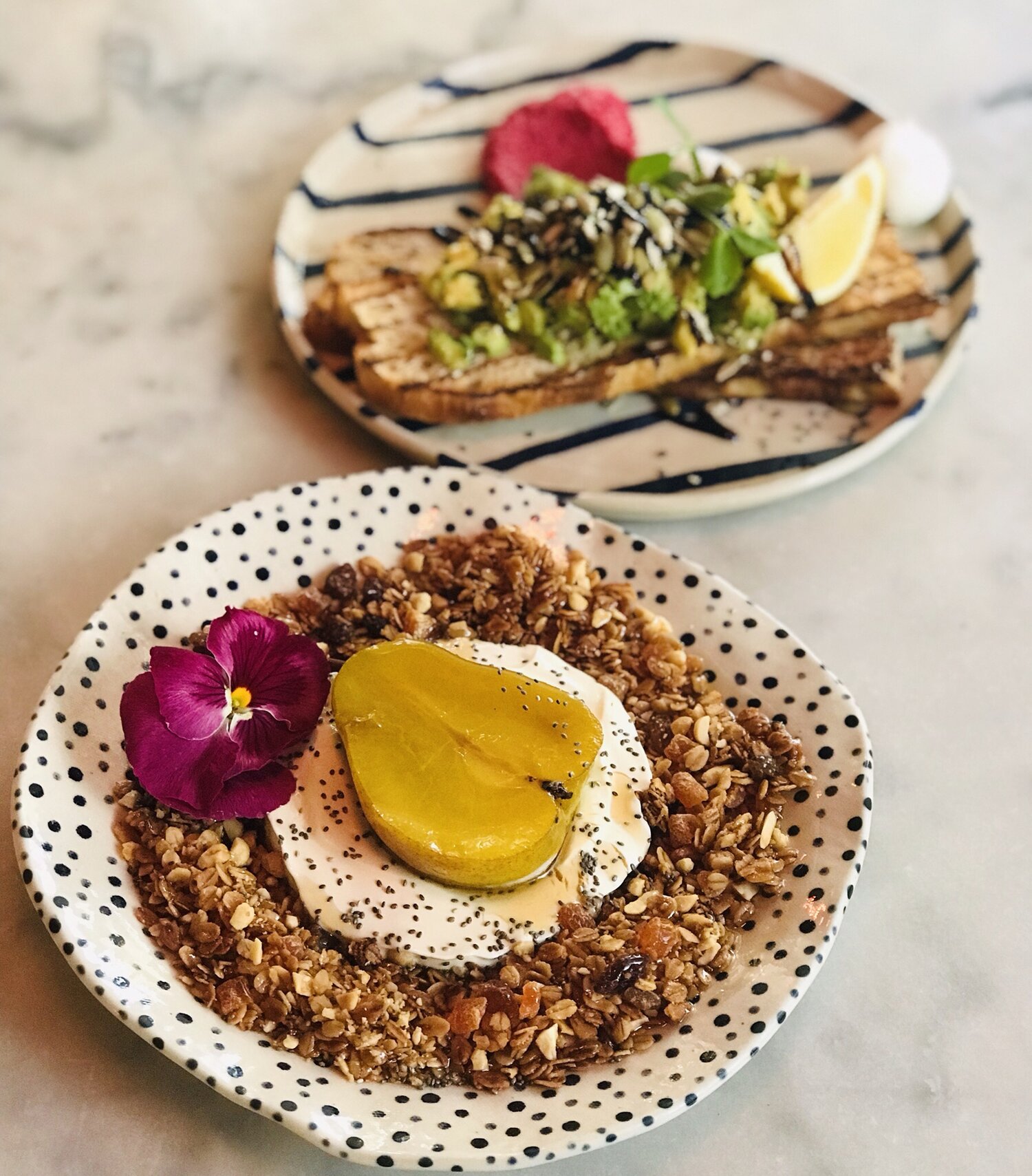 Sprout, The National Arboretum
If you haven't heard about the Pod Playground (which looks like giant acorns) at the National Arboretum, you and your children are missing out. This fun spot is perched on the hill with views over Canberra. You will have to pry your children away from this magnificent creation. I would have been in playground heaven if this was around when I was younger!
Sprout Café is located inside the village centre, managed by the popular Ginger Catering, who focus on serving locally grown vegetables, fruits, seafood, dairy and organic and biodynamic meat. There's so much to see at The National Arboretum, such as the cute gift shop with lots of great books, pottery, artwork and accessories, or you might just want to go for a walk with the pram on one of the many tracks.
I'm pretty sure 80 per cent of Wildflour's customer's are mothers with children…because it's so convenient! They have nailed the kids playground, which is fully fenced. It has it's own mini library box, balance bikes, a cubby house, slides and swings.
It's close enough that you can sit and watch them, or if they're too little you can request your coffee and food as a takeaway option and join them. The coffee is Ona, the food is delicious, the parking is easy and the cakes and pies are glorious. What more can a coffee-deprived mum ask for?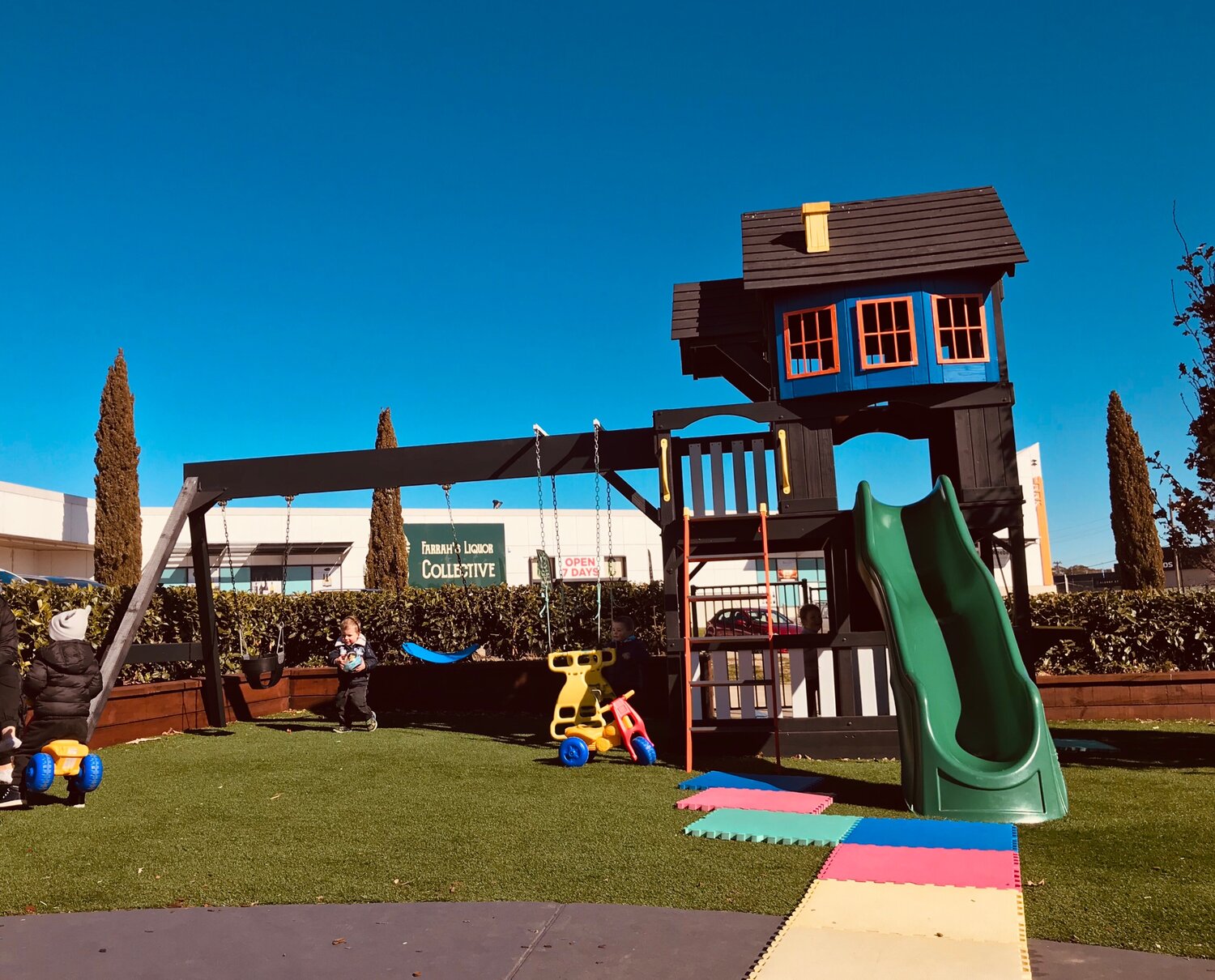 Another Pialligo oasis, Tulips Cafe is centred around lush green hedges, an enclosed children's playground and has a yummy wholesome menu. Vegemite soldiers, kids waffles and a little 'big brekkie'. This space was made for prams with lots of open space and easy parking close by. There's mini tables with pencils and sketch books, so the older children can get creative! The little ones will also be in awe of the resident peacock wandering the grounds.
I have put this list together from my personal experience as new mum. If you know of any more places that would suit Parents with children, please share!