10oct6:30 PMMagic Mike - Girls' Movie Night In The Premium Lounge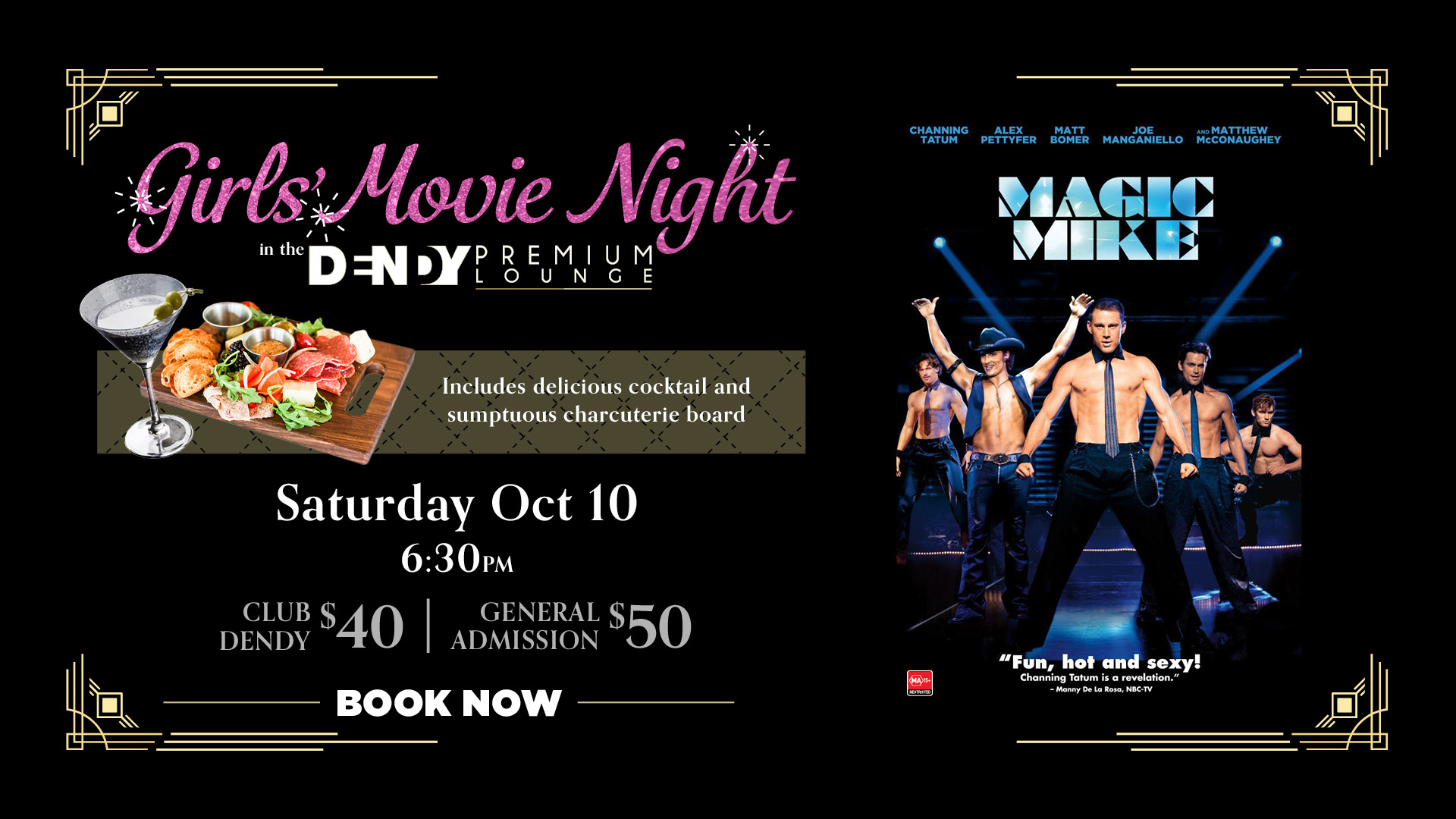 Time

October 10 at 6:30 pm
Magic Mike – Girls' Movie Night In The Premium Lounge

FOR ONE NIGHT ONLY

Join us for a Girls' Movie Night out in the Premium Lounge! All tickets include a delicious Charcuterie Board and a Cocktail.

By day, Mike makes ends meet any way he can — handyman jobs, detailing cars or designing furniture. But nighttime is when Mike really gets to display his many talents: He's the hot headliner in an all-male revue. Mike sees potential in a 19-year-old he dubs the Kid, takes the teen under his wing and instructs him in the tricks of the trade. However, Mike learns there's a downside to the stripper lifestyle when it threatens his romance with the Kid's sister. Get your tickets here!